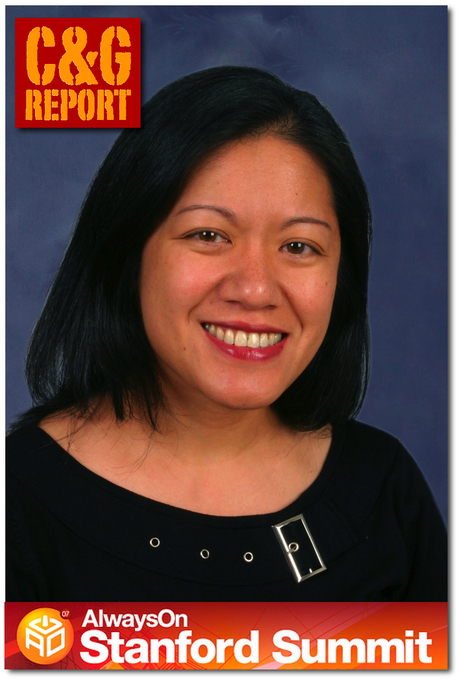 Cullinane & Green Report regulars will enjoy this podcast as an update to last year's report from the AlwaysOn Innovation Summit at Stanford University -- and both old and new listeners are in for a real treat. Tony Perkins' AlwaysOn Innovation Summit is one of the top events of the year for those, like Cullinane & Green, who are on the bleeding edge of web and internet technologies and how they apply to business. This year Tony set the bar even higher in terms of outstanding speakers and showcased technologies -- and we will do our best to share the excitement through a series of interviews recorded live at the event.
Joe had this plum assignment this year, since I'm on an extended business trip in my home town of Philadelphia. This first interview is with Charlene Li, and is an interesting update to her interview from last year's Summit, when podcasting was just beginning. Listen as she discusses with Joe how things have heated up in this space and what to expect in the future.
Charlene is one of the driving forces behind Forrester's Social Computing and Web 2.0 research, she examines how companies can use technologies like blogs, social networking, RSS, tagging, and widgets for marketing purposes. During her eight years at Forrester, Charlene has also lead the Marketing and Media research team, and ran the San Francisco office.
In her research, Charlene covers such marketing-related topics as consumer portals, search, and media site design. She also leverages her background in newspaper publishing and looks at online local media and online classifieds. In the past, she has also written about online advertising, online gaming, and media content strategies. She also contributes to her Groundswell blog and plans to publish a book by the same name in spring 2008.
A former strategy consultant for Monitor Company, Charlene is a magna cum laude graduate of Harvard University and holds an M.B.A. from Harvard Business School.
So relax and enjoy this interview that puts you right at the leading edge of technology trends in business. Look for the rest of Joe's AlwaysOn 2007 interviews over the next few weeks. And, of course, thanks for listening to the Report. Remember, at Cullinane & Green "we're on the bleeding edge so you don't have to be!" (tm)